If you have ever considered Real Estate as a Career, now is an excellent time.     
WHAT DOES THE FUTURE HOLD FOR THE HOUSING MARKET IN 2017 ?                         
Experts have weighed in and one thing is for sure: The housing market is set to heat up this year!
HOME SALES ARE EXPECTED TO INCREASE
Existing home sales are expected to reach 6 million, up from 5.8 million in 2016
HOUSING APPRECIATION IS UP
Most markets report in increase in home appreciation, with the increases hitting near 10% in the hottest markets, which have growing populations and tight supply.
Top 3 Markets for Home Appreciation
Seattle, WA (up 11.2%)
Portland, OR (up 11.1%)
Denver, CO  (up 9.9%)
MAKE WAY FOR FIRST-TIME BUYERS
Millennials are expected to strengthen home and condo sales in 2020.  Sales by first-time buyers reached a four-year high in September at 34%
RENT WILL KEEP GETTING HIGHER
Rental affordability is one of the biggest facgtors for first-time buyers deciding to buy!
THE HOUSING MARKET IN 2017 IS EXPECTED TO BE FUELED BY HIGH DEMAND FOR NEW CONSTRUCTION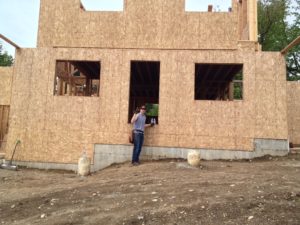 For information on how you can become a Realtor, join us at our Information/career night on Tuesday, April 11th 2017 at the Keller Williams office located at 1000 SE Everett Mall Way.  6 pm.  No obligation, just register on the link below so we know you are coming.